Knowing that not one therapist can be "all things to all people" Advanced Counseling has developed a staff of Associates that are top notch experts in their respective fields. Our top priority is your care and privacy. We are not a clinic setting, rather our boutique office is designed to provide a serene and personal atmosphere for you to fully engage in the therapeutic process.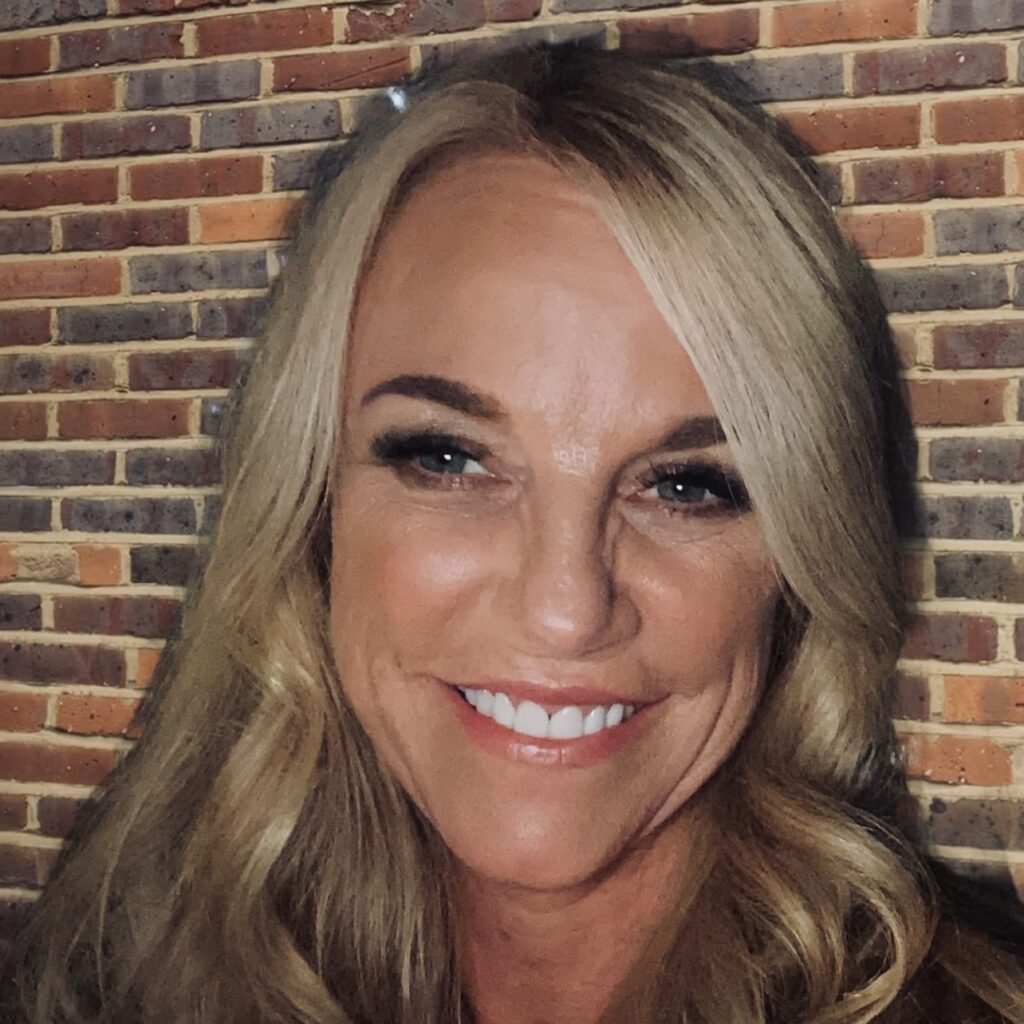 ACSW, LMSW, LCSW-R Master Clinician
Renowned therapist with over 25 years of clinical experience. Founder of Advanced Counseling Associates. Education- Psychology, Sociology, Social Work with a Specialization in Alcohol and Substance Abuse. Post Masters studies at The School of Practical Philosophy and the Doctoral Program at Adelphi University. Regional Vice President for Atria Senior Living Group until 2005, Founder of Advanced Counseling Associates in 1997. Volunteer for Long Island Victims Bureau, Critical Incident Debriefing, Seasoned Clinician treating: anxiety, depression, long term psychiatric illness, victims of abuse, infertility, all forms of addiction, alcoholism, substance abuse, eating disorders, gambling; (OASAS- NY State Approved Evaluator for the Department of Motor Vehicle for DWI Evaluations). Bereavement, trauma resulting from car accidents and random acts of violence. Voted Who's Who in Long Island Business in 2005.
Couples therapy
Relationship Issues
Anxiety
Depression
Trauma
Life transitions
*Certified Divorce Mediation – inquire regarding rate
45 minutes - $150 | 60 minutes - $200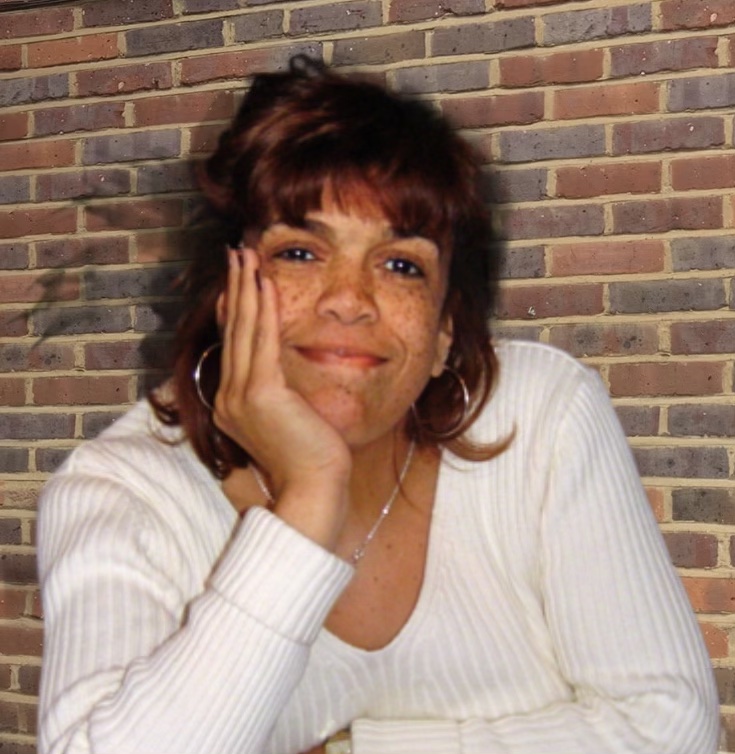 Tyra Gonzalez, LCSW has worked in the field of Developmental Disabilities for over 30 years. At the start of her career, Ms. Gonzalez was an Instructor in a Day Program for people with a variety of disabilities, many who were moving into the community after living most of their lives in Institutions. She ran a classroom comprised of individuals with Autism and sought to provide quality programming to the individuals in her charge. The experience of developing program plans and activities while providing hands on care gave Ms. Gonzalez exceptional insight into the behavioral, cognitive and social issues faced by people with developmental disabilities. As her career progressed, Ms. Gonzalez worked as a Program Coordinator as well Quality Assurance Specialist, and eventually became a trainer for staff who work in Group homes and Day Habilitation programs. She teaches the staff how to deal with the issues they will face on the job, and focuses on teaching the importance of developing a rapport and an understanding of the uniqueness of each individual. Ms. Gonzalez earned an MSW at the Hunter College School of Social Work in 1997. Since that time she has provided therapy and run support groups for people with developmental disabilities, and has helped parents discuss and find ways to cope with the challenges associated with caring for a person with special needs. Today, in addition to her duties as a Training Coordinator and Therapist, Ms. Gonzalez is an Adjunct Professor at SUNY Farmingdale, where she designed and teaches a course entitled "Developmental Disabilities: History and Service Provision"
Adolescent Specialist
Developmental Disabilities
Attention Deficits
Autism
Depression
Anxiety
45 minutes - $75 | 60 minutes - $100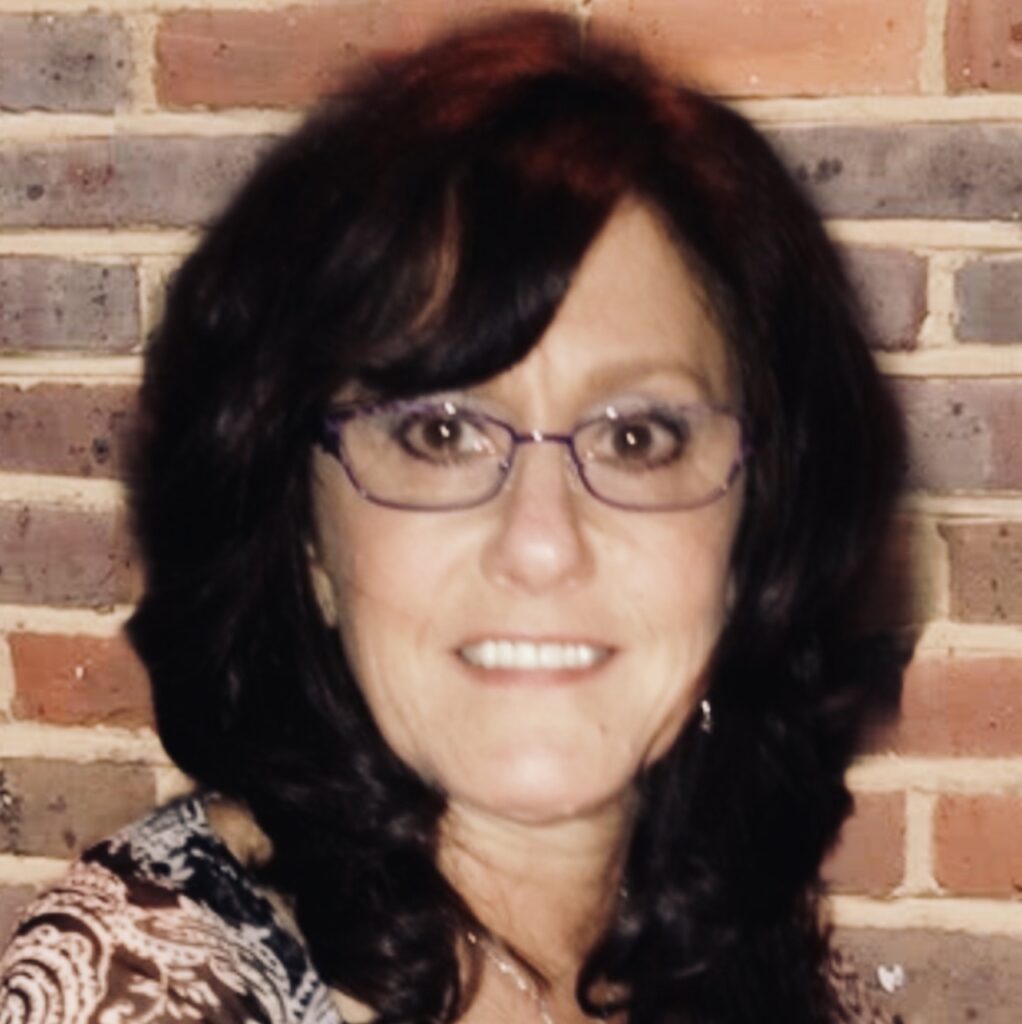 If you are looking at this, you have made the important decision to actively seek help, which is the first step to dealing with whatever is causing you difficulty in your daily life. Now that you have made the first step, you need to choose a mental health professional who is right for you. I know this can be challenging, but I believe the most important thing in choosing a mental health professional is finding one whom you feel comfortable with and who you believe will be able to help you deal with, manage, and hopefully overcome whatever issue you are facing.
I will provide a safe, supportive environment to freely and openly discuss your concerns. My years of experience helping various people – children, adolescents, adults, and couples – whether it be for depression, anxiety, mood disorders, trauma, or relationship issues have taught me that no two people are alike and every situation is unique.
I believe, that together we will plan coping techniques and strategies to help you face and overcome your daily stressors and manage the symptoms that impact your functioning. You and I will work as team, and in doing so, I am confident that we will achieve success.
Cognitive Behavioral Therapy
Bi Polar Disorder
Trauma/ PTSD
Couple Counseling
Life transitions
Depression
Anxiety
45 minutes - $75 | 60 minutes - $100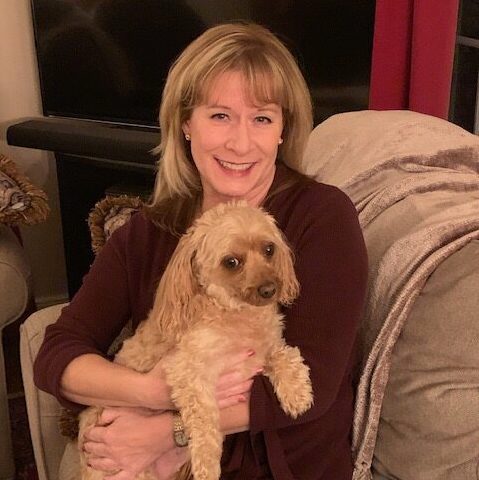 Evelyn earned her BA in Psychology from SUNY Stony Brook and her Master's in Social Work from Adelphi University. She has over 25 years of experience and has worked in various settings including a residential treatment facility, community residence, and outpatient mental health clinics.Evelyn has experience treating children, adolescents, adults, and seniors. She utilizes modalities such as; CBT, behavioral modification and education to help individuals manage anxiety, depression, and improve relationships.Evelyn is compassionate and strives to make her clients feel comfortable. She provides support, guidance and encouragement so her clients can lead a more rewarding and fulfilling life.
Adolescents
Cognitive Behavior Therapy
Behavior Modification
Parenting
Depression
Anxiety
45 minutes - $75 | 60 minutes - $100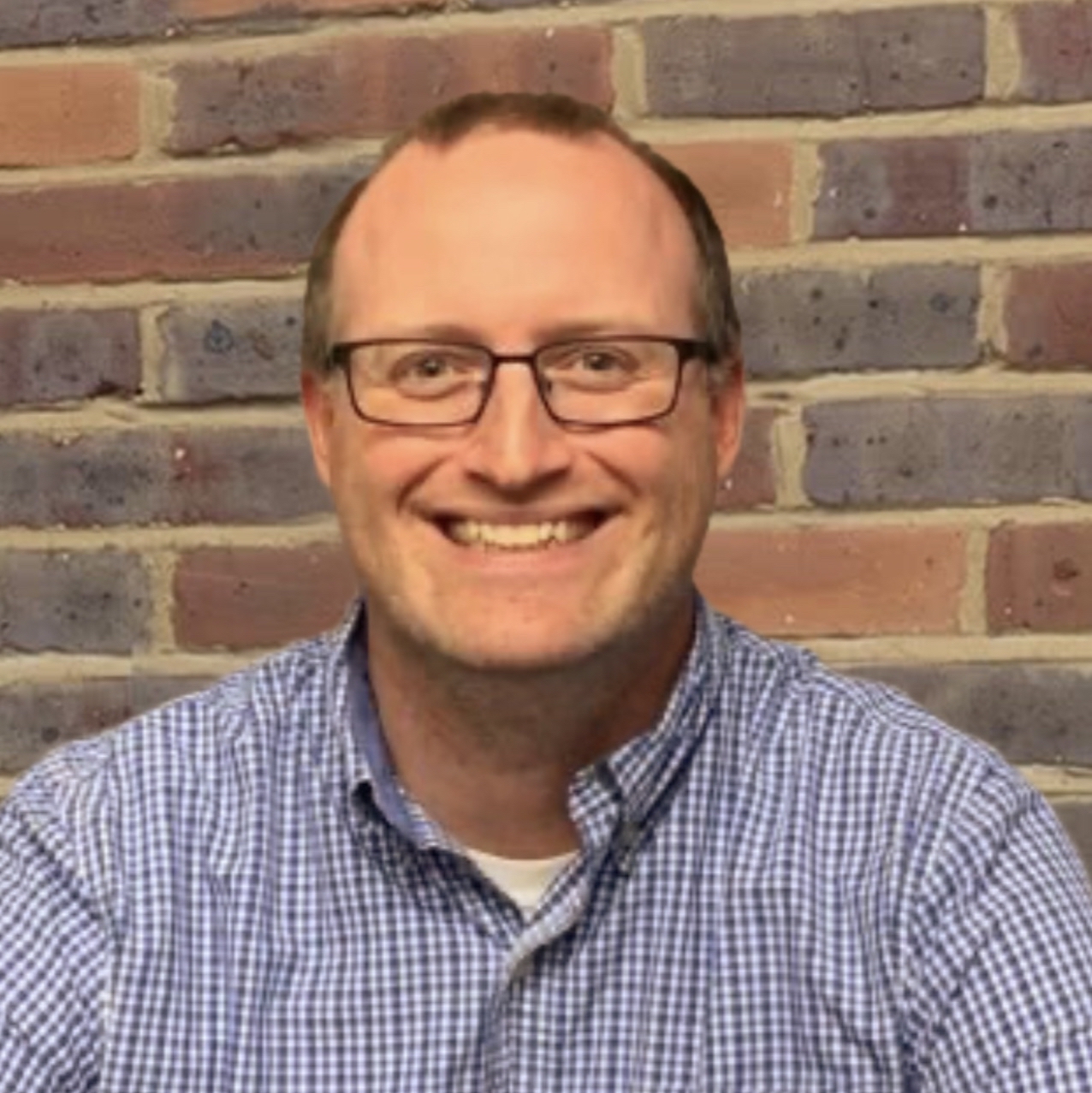 Ryan has a master's degree in Education with a specialization in School Counseling from Hofstra University and a Certificate of Advanced Studies in Mental Health Counseling also from Hofstra. His counseling approach is largely eclectic but based on CBT and solution focused counseling theories.Ryan has worked as a counselor since 2013 in various roles. He has experience with various types of counseling: individual, family, couples and group. He has worked for government agencies, non-profit agencies, in academic settings and in a private practice.Ryan's general belief is that life is stressful for everyone; in NY that stress can be even higher. Therefore, counseling is a way to better manage this stress – it's really as simple as that.Some things you'll quickly notice about Ryan is that he is passionate, genuine, and non-judgmental. He is excited to help you live a better life!
Adolescents
Obsessive Compulsive
Disorder
Depression
Anxiety
Relationship Issues
Attention Deficits
45 minutes - $75 | 60 minutes - $100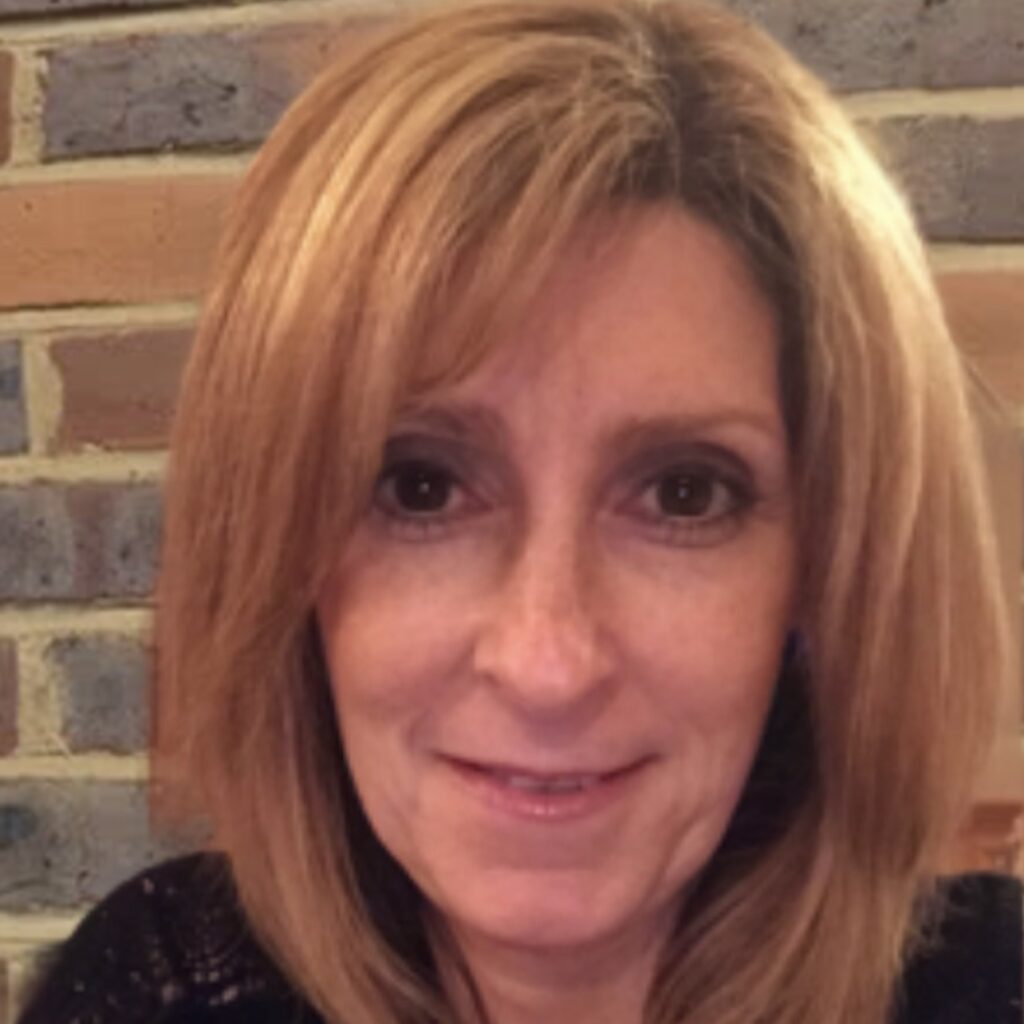 Jennifer McDonough is a Licensed Clinical Social Worker with over 20 years experience providing counseling to individuals, couples, and families. Jennifer's experience has been primarily with the elderly population beginning with her work as a volunteer at the Brooklyn Hospice and then as a community case manager providing services and linkages/referrals for services to home-bound senior citizens. After graduating from Fordham University with a Master's in Social Work, she went on to provide psychotherapy to home-bound seniors via home visits, as well as to adults, adolescents, and children in the clinic setting. Jennifer has also provided counseling to clients learning to adjust to life in assisted living facilities. Using a combination of psycho-dynamic and cognitive behavioral therapies, Jennifer provides non-judgmental support and compassion to those feeling most alone and isolated. She coaches clients to feel more empowered and more confident to accomplish tasks and set new goals. Treatment is viewed as a collaborative process that through empathy, mutual work, and, at times some humor, clients can succeed in feeling better understood and accomplishing their goals.
Life Transitions
Parenting
Elder Care
Chronic Illness
Bereavement
Trauma
Depression
Anxiety
45 minutes - $75 | 60 minutes - $100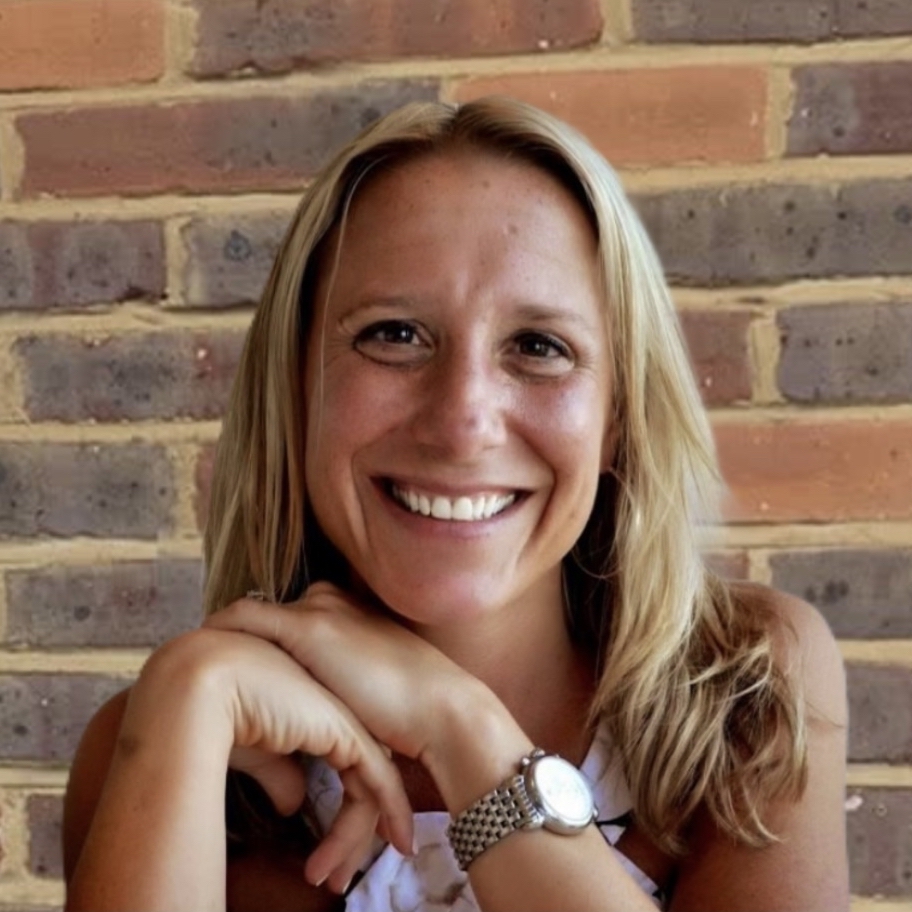 Valerie Chamberlain is a New York State Licensed Clinical Social Worker who received her masters' degree from Fordham University. She has over 20 years' experience as a social worker and clinician working in a variety of settings including a large non-profit administering programs to assist homeless and at -risk households, outpatient clinics and in private practice settings. She has a broad range of clinical experience working with individuals in the following areas: depression, anxiety disorders, post-traumatic stress disorder, adjustment problems, relational issues, history of physical, sexual, and emotional abuse and anger and stress management issues. Valerie utilizes a variety of techniques and skills from different therapeutic modalities including Cognitive Behavioral Therapy, Solution focused Therapy, Psycho-educational Therapy and Behavioral Modification. She creates an individualized and tailored approach depending on the presenting issues and needs of the individual seeking treatment. As a clinician, Valerie is warm, open and encouraging. She implements a compassionate and non-judgmental approach to treatment which enables clients to feel safe disclosing sensitive and delicate information. Valerie utilizing a strength's-based perspective and believes in a client's right to self-determination. She is focused on meeting people where they are at and helping them build on their already existing strengths. Valerie is committed to helping people reach their goals and access their fullest potential for well-being.
Depression
Anxiety disordersPost-
traumatic stress disorder
Adjustment problems
Relational issues
History of physical, sexual, and emotional abuse
Anger and stress
Management issues
45 minutes - $75 | 60 minutes - $100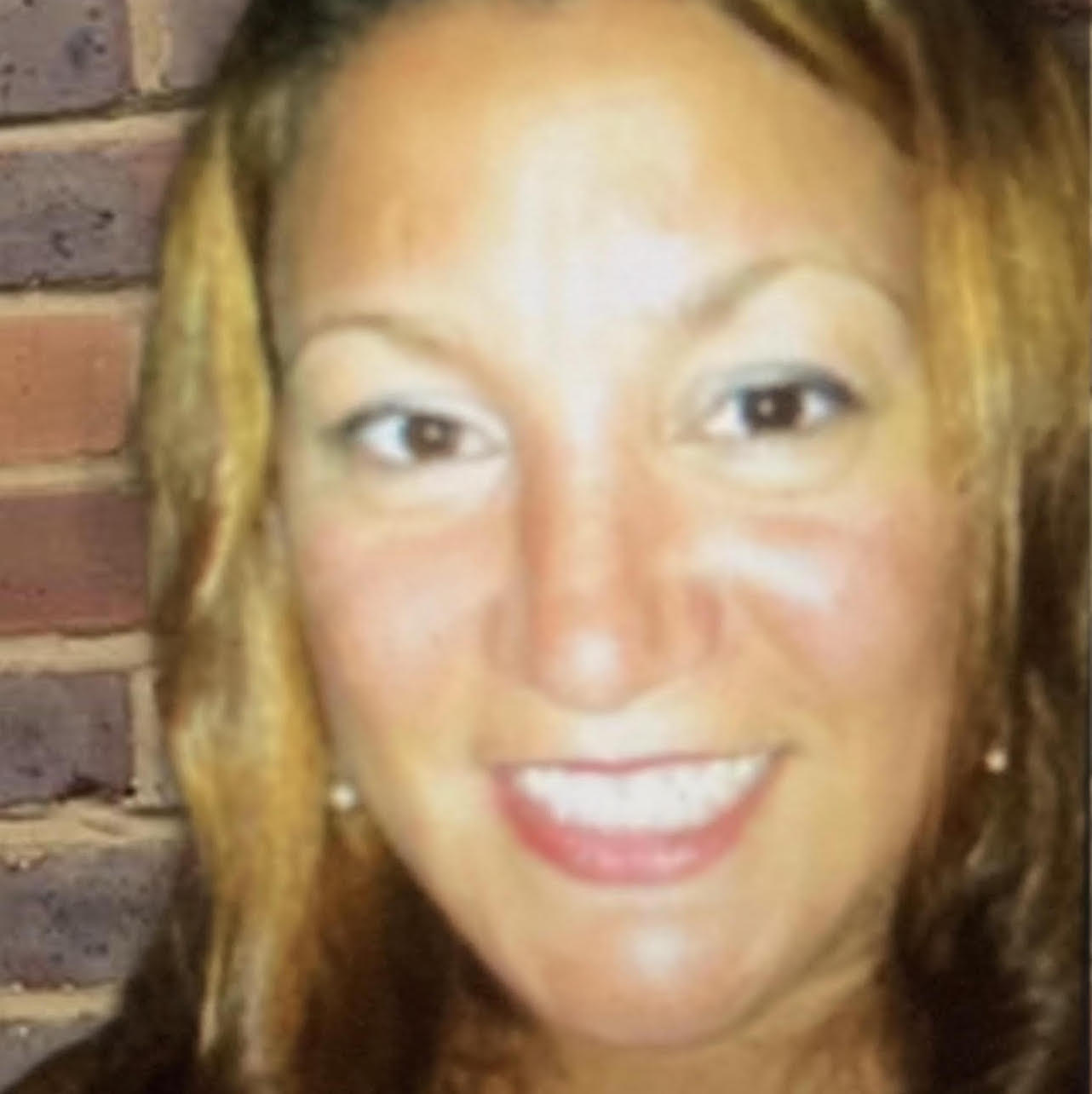 "We make a living by what we get, but we make a life by what we give." ~Winston Churchill I obtained an MS in Mental Health Counseling from Long Island University and a BS in Criminal Justice with a Specialty in Forensic Psychology from St. John's University. I previously worked at The Safe Center of Long Island in Bethpage as a Bilingual Rape and Sexual Assault Clinician. I specialize in treating clients with a wide range of sensitive matters including, but not limited to, trauma survivors of rape and sexual assault, PTSD, depression, anxiety and a wide range of modalities to identify challenges and formulate attainable goals/treatment plans for each client individually. Life is full of stressors, whether unexpected or planned. Stressful incidents can create overwhelming feelings of uncertainty even in normally resilient people. Instead of adapting and moving on with life, most get stuck for a short period of time. The recovery process should be consistent and gradual. I can assist you with getting back on track with life. "THE SECRET OF CHANGE IS TO FOCUS ALL OF YOUR ENERGY, NOT ON FIGHTING THE OLD, BUT ON BUILDING THE NEW." ~SOCRATES
Trauma survivors of rape and sexual assault
PTSD
Depression
Anxiety
45 minutes - $75 | 60 minutes - $100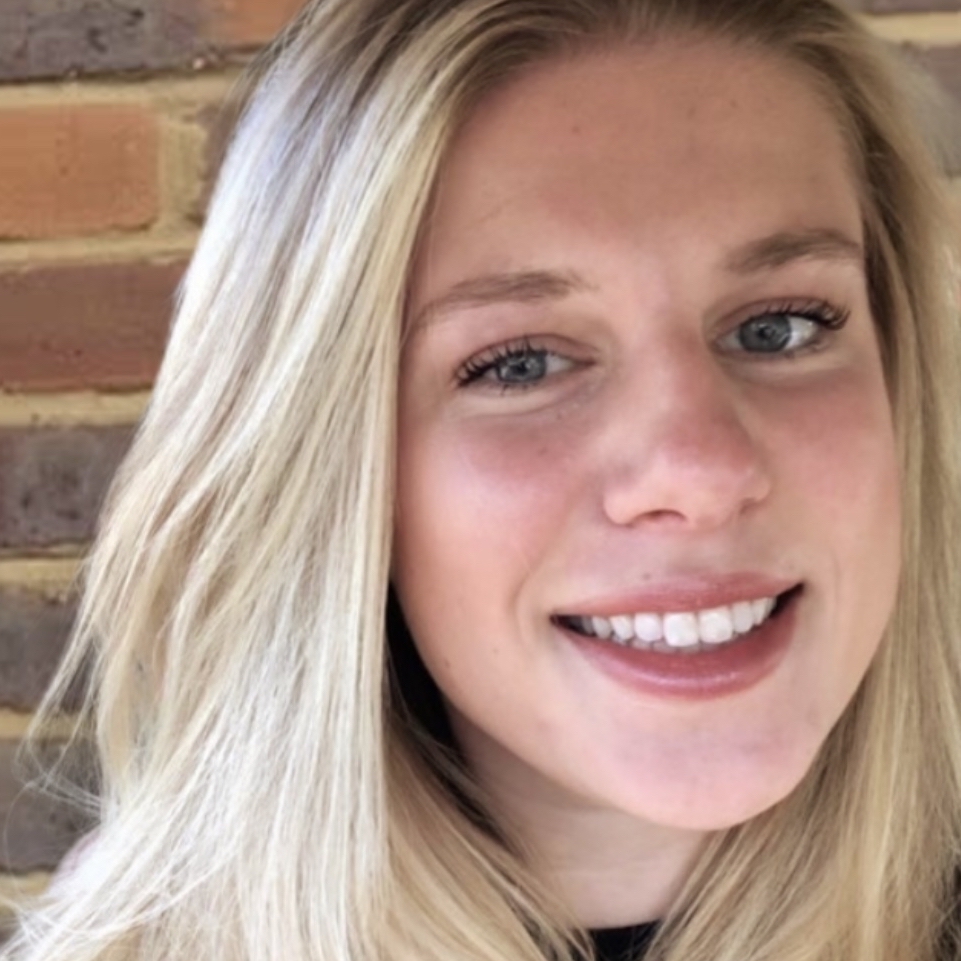 If you are feeling overwhelmed, anxious, or confused in life, you have come to the right place.
Marissa Mercurio is a New York State Licensed Social Worker with her Master's in Social Work from Fordham University. Marissa found her love for psychotherapy at a young age, actively learning techniques and language to help ease the pain of others and create a foundation of peace together. Marissa utilizes a combination of Cognitive Behavioral Therapy, a strengths based approach, and mindfulness based therapy. However, one size does not fit all. Marissa treats every one of her clients with modalities that fit their personal goals. She specializes in anxiety, depression, bipolar depression, school and career transitions, self-esteem, relationships, and trauma. Marissa's primary client population consists of teens, young adults, and adults experiencing life transitions. Marissa's goal is that you do not feel alone in this journey of self-discovery and growth. She devotes her energy towards creating a safe and open environment for her clients. With Marissa you will feel heard, validated, and motivated.
Cognitive Behavioral Therapy
Couple Counseling
Relationship Issues
Trauma
Adolescents
Anxiety
Depression
Bipolar Depression
Life Transitions
45 minutes - $75 | 60 minutes - $100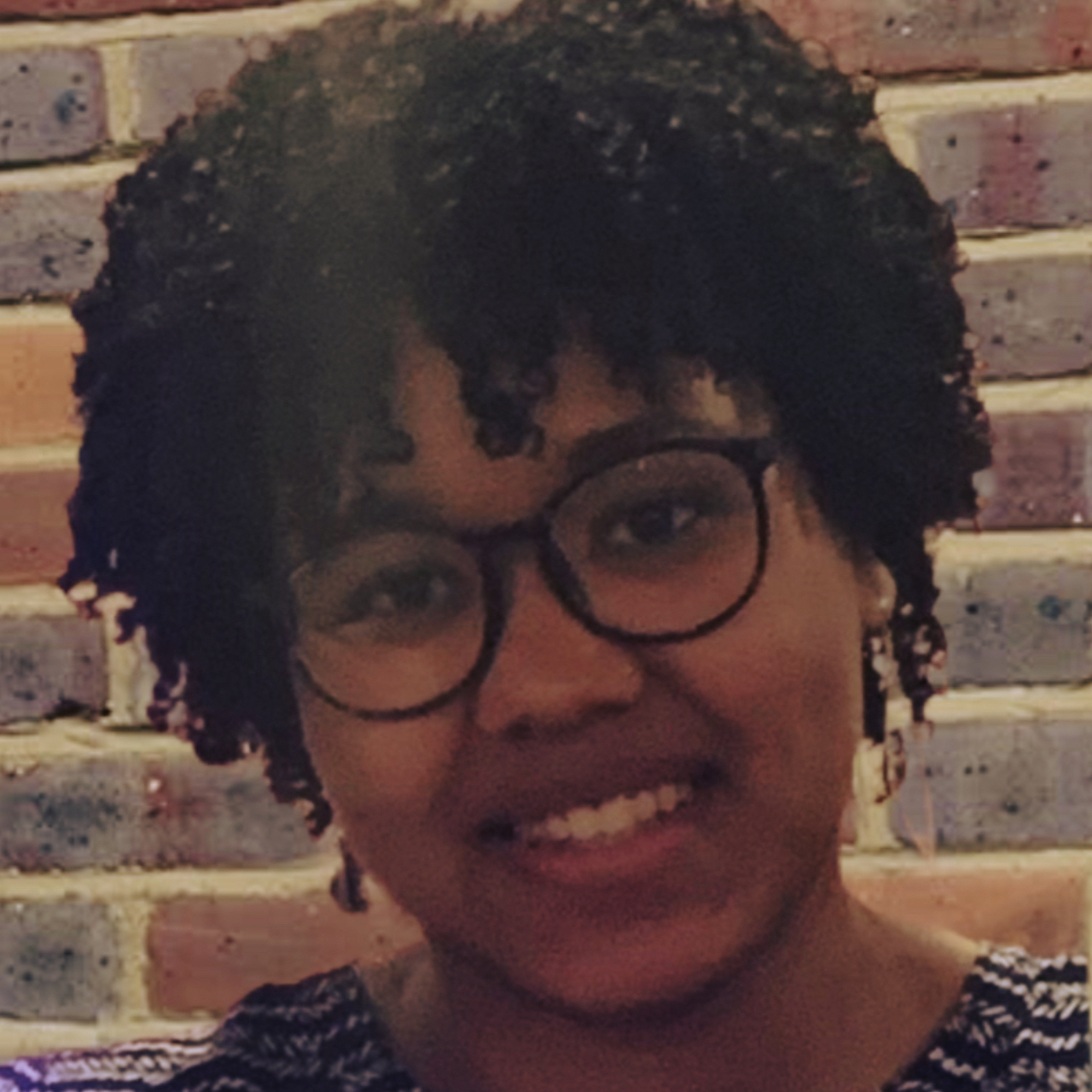 Rebecca Bailey became a New York State Licensed Mental Health Counselor after obtaining her Master's degree from Long Island University. She has experience working with individuals of varies ages and challenges. Rebecca is looking to provide a safe place for clients to explore their challenges and develop ways to cope. She is empathetic, patient, and looking forward to helping you.
Areas of Specialization
Anxiety
Depression
Life Transitions
45 minutes - $75 | 60 minutes - $100
Shante Brown, LMSW has worked in long term care for over 10 years. She graduated from Fordham University School of Social Service in 2013 and holds an LMSW. She has been involved in discharge planning and advocacy for elderly clients, and those with chronic illness. Experience in discharge planning provided her insight on the strength-based perspective as she helped clients and families build on their existing strengths.Ms. Brown also provided end of life counseling and advanced directive planning connecting families to community resources. She has experience with areas of spirituality and empowering others to develop a sense of purpose in life. She lives by the statement "we are all overcomers." She offers empathy, empowerment, and a laugh when appropriate.
Chronic Illness
Depression
Anxiety
Spirituality
Care givers
Life transitions
45 minutes - $75 | 60 minutes - $100
In 1998 I earned an LMSW from Adelphi University.  In 2000 I became a CASAC, Certified Alcohol and Substance Abuse Counselor. My focus has been in treating a range of mental health disorders as well as in the field of addiction. After retiring from the NYC Police Department I dedicated 5 years to working in the NYPD Counseling Unit. We treated officers and their families with chemical dependency, trauma  and related disorders related to active duty as well as 911- PTSD. I also have significant experience inTreating mood disorders, dual diagnosis and psychosis.  In addition to utilizing Cognitive Behavioral Therapy, Motivational Interviewing, EMDR- (Eye Movement, Desensitization, and Reprocessing) I incorporate the 12 Step Recovery Process into an empathic approach for healing and understanding.  As a Primary Counselor and later as a Clinical Director at Veritas Villa I worked with clients who suffered loss, grief, depression and anxiety.
Addiction
PTSD Trauma – EMDR
Dual Diagnosis
Anxiety
Depression
Grief
45 minutes - $75 | 60 minutes - $100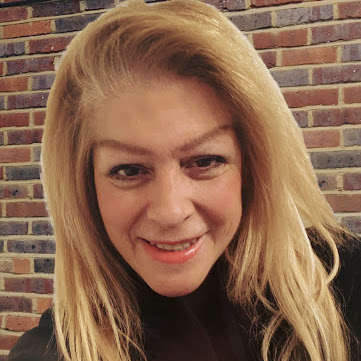 MASTER OF SOCIAL WORK - LCSW
In 1992 I became a LPN, Licensed Practical Nurse with a Bachelor's degree in human behavior. In 1995 I earned a MSW, Master Social Work Degree from Adelphi University. From 1996 to 1999, with a passion for advanced clinical knowledge I attended Pederson Krag Institute for Psychoanalysis and earned a 3 year post master certificate. With 28 years of Clinical Practice in addition to my nursing experience, I have dedicated my life to working with individuals who have struggled with depression, anxiety, thought disorders, and addiction with a diverse population.  I have a passion for psychoanalysis and have focused on Object Relations and Cognitive Behavioral approaches geared toward promoting stable mental health. I enjoy working with all populations as well as couples.  
Depression – Object Relations
Anxiety – Cognitive Behavioral Therapy
Couples Counseling
Mood Disorders
Thought Disorders
Bereavement
45 minutes - $75 | 60 minutes - $100
Lanie is a New York State Licensed Social Worker with a master's degree from Simmons University. As the Director of Social Work at a long-term care facility, Lanie's professional experience has focused on elder care. She also has experience treating children and adolescents as well as couples and families. Lanie is a compassionate, nonjudgmental clinician who provides a safe space for her clients to thrive and achieve their goals.
Elder care
Bereavement
Life Transitions
RelationshipIssues
Adolescents
Anxiety
Depression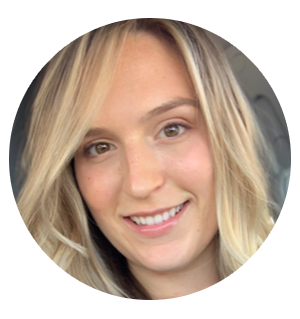 Rebecca Tymeck is a New York State Licensed Social Worker who earned her masters degree from Adelphi University. Rebecca has professional experience working with people of all ages, abilities and identities. Throughout the years she has helped to serve and treat a wide array of populations, tailoring her approach to each unique individual and their own specific needs.
Rebecca greatly appreciates the opportunity to work with such a beautifully diverse group of individuals. She has worked closely and passionately with the LGBTQ community, single parents, couples, families, children and adolescents, adults, trauma survivors, and those with intellectual disabilities, all varying in race, ethnicity, culture and identity. Rebecca has been humbled and honored to have provided support to such a vast population. Furthermore, she deeply respects and embraces the idea of differences amongst each and every person she encounters. Rebecca has extensive experience with adolescents and young adults, where she works diligently to assist them in channeling their inner confidence to establish a strong foundation of self-worth, respect and love.
As a clinician, Rebecca believes in utilizing a strengths-based perspective, and the right to client self-determination. She is extremely passionate about her role in helping others achieve their fullest potential and the life they want to live. Rebecca believes in and values the worth, strengths, and resiliency of each individual. She has devoted herself and her work entirely to helping others maximize their mental, social and emotional well-being, one day at a time.
Adolescents
Gender identity
LGBTQ
Developmental DisabilitiesDepression
Anxiety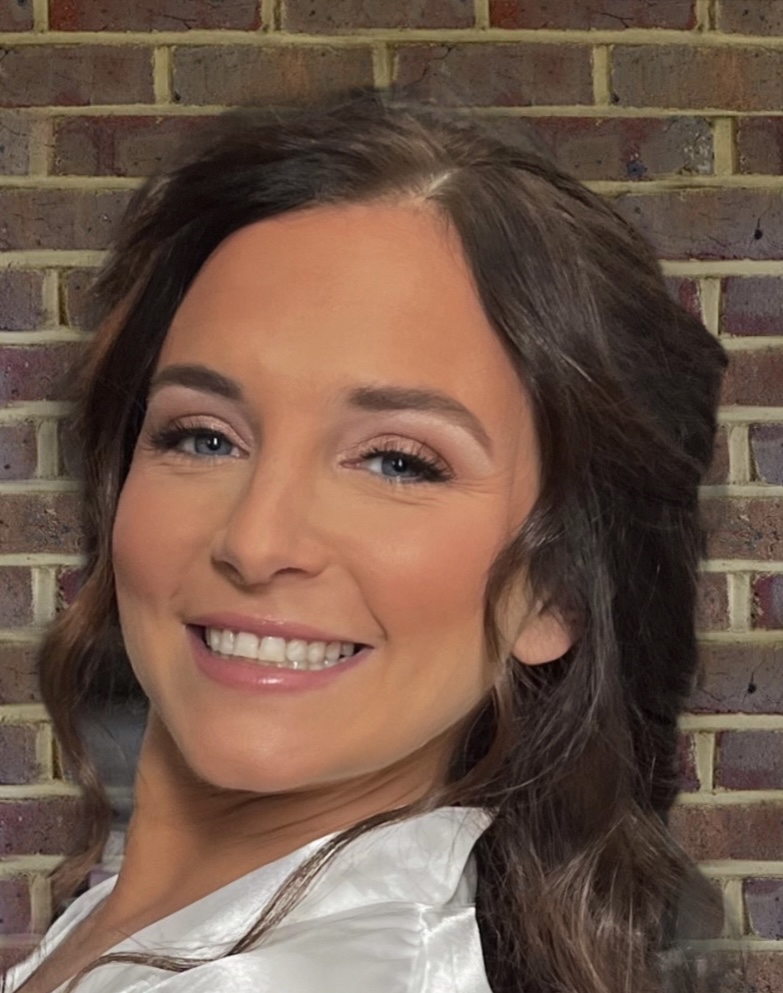 MASTER OF SOCIAL WORK - LCSW
Casey Burns is a New York State LMSW, and a New York State certified School Social Worker. She received her bachelor's degree in Forensic Psychology from John Jay College of Criminal Justice, and her masters degree in Social Work from Stony Brook University. Casey is also a Registered Yoga Teacher, educated at the Long Island Yoga School. Casey has worked with multiple school districts on Long Island, with experience ranging from grades 3rd – 12th grade. While working with High School students, she served as part of a Truancy Team working with school administration and Suffolk County Court systems to create Persons In Need of Supervision (PINS) diversion plans for students with excessive abcenses, focused on ensuring all students graduate on time. Casey also has experience working with adolescents and young adults with eating disorders, victims of physical and sexual abuse, youth exposed to domestic violence, and gang affiliated teens or family of gang members. Casey is committed to empowering and helping individuals of all ages reach their goals while providing a safe space for their voice to be heard. 
OCD
Depression
Trauma
Eating Disorder