MEET OUR TEAM
Life presents many unforeseen challenges, relationship problems, financial pressure, loss, alcoholism, developmental and learning disabilities, to name a few.
Understanding that we are not alone can make the difference. Knowing that no one therapist can be "all things to all people" Advanced Counseling has developed a staff of Associates that are top notch experts in their respective fields. Our top priority is your care and privacy. We are not a clinic setting, rather our boutique office is designed to provide a serene and personal atmosphere for you to fully engage in the therapeutic process.
Call to Schedule an Appointment
---
Laura E. Asner, LCSW-R, ACSW*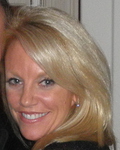 Renowned therapist with over 25 years of clinical experience. Founder of Advanced Counseling Associates.
Education- Psychology, Sociology, Social Work with a Specialization in Alcohol and Substance Abuse. Post Masters studies at The School of Practical Philosophy and the Doctoral Program at Adelphi University. Regional Vice President for Atria Senior Living Group until 2005, Founder of Advanced Counseling Associates in 1997. Volunteer for Long Island Victims Bureau, Critical Incident Debriefing, Seasoned Clinician treating: anxiety, depression, long term psychiatric illness, victims of abuse, infertility, all forms of addiction, alcoholism, substance abuse, eating disorders, gambling; (OASAS- NY State Approved Evaluator for the Department of Motor Vehicle for DWI Evaluations). Bereavement, trauma resulting from car accidents and random acts of violence. Voted Who's Who in Long Island Business in 2005.
Specialities: Alcohol and Substance Abuse, anxiety, depression, psychiatric illness, victims of abuse, infertility, eating disorders, gambling & bereavement
Debra Terry, Clinical Social Work/Therapist, LCSW-R
If you are looking at this, you have made the important decision to actively seek help, which is the first step to dealing with whatever is causing you difficulty in your daily life. Now that you have made the first step, you need to choose a mental health professional who is right for you. I know this can be challenging, but I believe the most important thing in choosing a mental health professional is finding one whom you feel comfortable with and who you believe will be able to help you deal with, manage, and hopefully overcome whatever issue you are facing.
I will provide a safe, supportive environment to freely and openly discuss your concerns. My years of experience helping various people – children, adolescents, adults, and couples – whether it be for depression, anxiety, mood disorders, trauma, or relationship issues have taught me that no two people are alike and every situation is unique.
I believe, that together we will plan coping techniques and strategies to help you face and overcome your daily stressors and manage the symptoms that impact your functioning. You and I will work as team, and in doing so, I am confident that we will achieve success.
Specialities:
Anxiety,
Depression
Bipolar Disorder
Issues:
ADHD
Coping Skills
Divorce
Marital and Premarital
Obsessive-Compulsive (OCD)
Relationship Issues
Self Esteem
Trauma and PTSD
Mental Health:
Mood Disorders
Types of Therapy
Cognitive Behavioral (CBT)
Family / Marital
Trauma Focused
Modality
Individuals
Couples
Family
Tyra Gonzalez, LCSW
Tyra Gonzalez, LCSW has worked in the field of Developmental Disabilities for over 30 years. At the start of her career, Ms. Gonzalez was an Instructor in a Day Program for people with a variety of disabilities, many who were moving into the community after living most of their lives in Institutions. She ran a classroom comprised of individuals with Autism and sought to provide quality programming to the individuals in her charge. The experience of developing program plans and activities while providing hands on care gave Ms. Gonzalez exceptional insight into the behavioral, cognitive and social issues faced by people with developmental disabilities.
As her career progressed, Ms. Gonzalez worked as a Program Coordinator as well Quality Assurance Specialist, and eventually became a trainer for staff who work in Group homes and Day Habilitation programs. She teaches the staff how to deal with the issues they will face on the job, and focuses on teaching the importance of developing a rapport and an understanding of the uniqueness of each individual.
Ms. Gonzalez earned an MSW at the Hunter College School of Social Work in 1997. Since that time she has provided therapy and run support groups for people with developmental disabilities, and has helped parents discuss and find ways to cope with the challenges associated with caring for a person with special needs.
Today, in addition to her duties as a Training Coordinator and Therapist, Ms. Gonzalez is an Adjunct Professor at SUNY Farmingdale, where she designed and teaches a course entitled "Developmental Disabilities: History and Service Provision"
Specialities: developmental disabilities, autism, behavioral, cognitive, and social issues
Dr. Jeanine Fischer
24 years of experience. MSW from Adelphi University. PhD from NYU. Research in "Clinical Interventions with Divorced Families" Clinical Experience working with children adolescents and families. Consultant to colleagues in social work. Dr. Fischer has coordinated legal aid and treated culturally diverse populations. She has led groups for children of divorce and single parents. She specializes in play therapy and has done extensive work with parent guidance and has worked as a consultant for various school districts. Dr. Fischer was a lead Coordinator of Early Childhood Assessment Programs. She is a member of The Society of Clinical Social Workers.
Kevin Lycke, LCSW-R, ACSW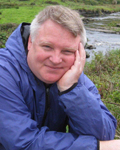 19 years plus experience. MSW from Stony Brook University. Completed The Advanced Clinical Training Program at NYU. Presently pursuing a PhD in Human Services with a specialization in Clinical Social Work from Walden University. Kevin has worked with individuals who suffer from anxiety, depression, and panic disorders. He specializes in Elder Care, adjustment to chronic long term and life threatening illness (oncology), bereavement, foster care and adoption issues. He has unique experience with issues related to gay and lesbian, bisexual and trangender people. Kevin works with children, pre-school age through adolescents as well as adults. He has also worked with families who have been impacted by developmental disabilities. Kevin has extensive experience in treating alcohol and substance abuse clients.
Specialities: Elder Care, adjustment to chronic long term and life threatening illness (oncology), bereavement, foster care and adoption issues.
Stuart J Katz, LMHC, NCC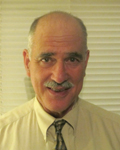 MS in Mental Health Counseling, LIU/CW Post Campus – 15 years of experience in the mental health field, both in a Private Psychotherapy Practice and Non-Profit Community Mental Health Agencies. Stuart has worked with individuals suffering from anxiety, depression, personality disorders and major mental illness (Bipolar, etc.). He has counseled couples (inc. same sex), those with bereavement concerns, and those in recovery from substance abuse, young adults and adults. Stuart's therapeutic orientation is toward Cognitive Behavioral Therapy (CBT). In the 1980's, Stuart had the opportunity to work with Dr. Albert Ellis, a pioneer in developing REBT which is related to CBT. Early on in Stuart's career, he earned advanced degrees in other scientific disciplines. This early education has served as a means to initially communicate with individuals who have varied life experiences—thus helping him to establish an early therapeutic relationship with clients. In community work positions included: Licensed Mental Health Counselor, Employment Counselor, Intake Coordinator and Group Psycho- education Instructor.
Dr. Bridget Fitzgerald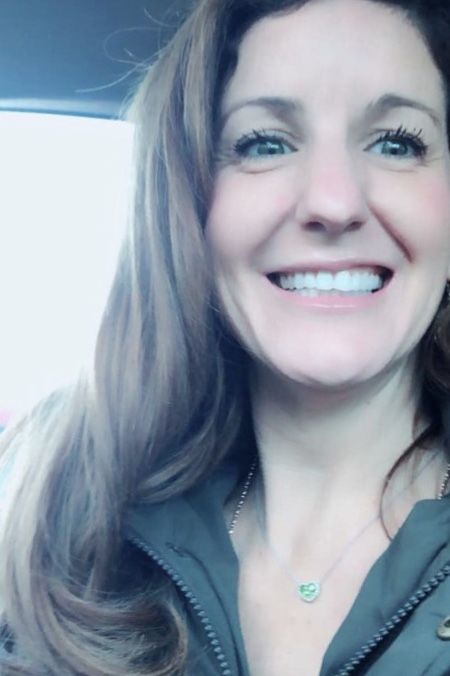 Through therapy, I collaborate with patients struggling with stressors of life, relationships, and every day difficulties to find peace, freedom & success. Tailoring treatment to each persons trials to devise goals to find the strength, laughter, & happiness within us all.
As a NY state licensed clinical psychologist and a post doctoral degree from Mt Sinai School of Medicine in neuropsychology, my training grants specialization in neuropsychology, depression, anxiety, eating dx, grief, & addiction among adolescents-adults. As a yoga teacher with 10+ yrs experience & 20 + yrs working in the field, of mental health, I offer a holistic approach in treating the body & mind.
Phyllis Vedder, LCSW-R, ACSW
20 years plus experience- MSW from Adelphi University. Post Graduate Studies: Long Island Institue of Psychoanalysis and Dynamic Psychotherpay Certification. Seasoned Clinician experienced in treating anxiety, depression, panic disorders, long term psychiatric illness, victims of abuse, woman's issues, parenting issues, marital counseling, personality disorders and post traumatic stress as well as relationship issues.
Specialities: anxiety, depression, panic disorders, psychiatric illness, abuse, woman's issues, parenting issues, marital and relationship counseling, personality disorders and PTSD